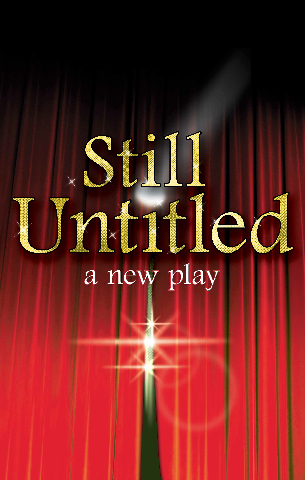 SUMMER 2009:
The world premiere of a new play about life, love, loss, and self-perseverance.
Wednesday, July 22 @ 8pm
Thursday, July 23 @ 8pm
Friday, July 24 @ 8pm
Saturday, July 25 @ 2pm & 8pm
Sunday, July 26 @ 3pm
presented at
Rising Action Theatre
840 East Oakland Park Boulevard
Fort Lauderdale, FL
ABOUT THE SHOW . . .
Set backstage on the opening night of Tristan O'Brien's Broadway debut, the play chronicles his reflections on life, love, loss, and perseverance, while coping with the back-to-back deaths of his mother and brother.
*contains mature themes and language.
WHAT PEOPLE ARE SAYING . . .
"Still Untitled is one man's struggle to understand why the hardships in life make you stronger, all the while anticipating the biggest success of his life thus far. Still Untitled will make you laugh, cry, cringe, and hope, sometimes all at once. You will be devastated, filled with laughter, inspired to try harder, and reminded to, above all, love. Not to be missed."
-R. Erin Craig
Broadway Producer & Manager
"The beauty and intimacy of this intriguingly written play is given new life with Mr. Olear's subtle performance. Throughout, he holds the audience in his hands, hanging on every breath, as he delivers tale after tale of what one can only describe as incredible. A life like his may very well change yours."
-Nick Lugo
Broadway Manager – Rent, Avenue Q
"Heart wrenching and hilarious remembrances of self-loathing, family loss, and personal renewal – admirably written and brilliantly performed!"
-Norman J. Fedder, phD
Distinguished Professor Emeritus of Theatre, Kansas State University
"I love this play. It reminds me of my times in NYC as I was looking to "figure it out . . . whatever 'it' is . . .."  But more importantly, this play makes us look at the human spirit, yet takes us a step further and asks us to explore our own human nature. As I read, I found myself reflecting on life and asking questions like, 'How did that challenge make me who I am right now', or, 'How did that choice lead me to this moment' . . . and isn't that what art is supposed to do? My friend, Matt May, and his long time friend Terrance Olear, have accomplished a lovely gift in this work of theatre. I am truly so proud of him, and so anxious for us – the audience – to experience it on stage!"
-Jamie Day
Stage & Television Actress
Founder, Acting With Integrity (www.actingwithintegrity.com)
"An insightful new play about life's questions…the audience will relish in the journey of independently seeking one's own answers!"
-Amy M. Geiger
John Jay High School Teacher & Performing Arts Director, New York
WHO'S WHO . . .
Starring TERRANCE OLEAR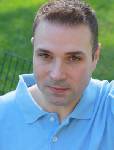 Terrance hails from Buffalo, NY. He has a Bachelor of Fine Arts in Acting from the State University of New York at Fredonia. He was last seen in Suck it, Love, a cabaret show for Sweet & Tart Productions at the Laurie Beechman Theater on 42nd street in NYC in April. Other NY credits include the award-winner Waiting for the World to End for Theatre Rats 4th Annual Chester Horn Short Play Festival at the Medicine Show Theatre last January. In October of last year, Terry made his Off-Off-Off Broadway debut with the wonderful production of Elegies for Angels, Punks & Raging Queens, book and lyrics by the great Bill Russell. This production was directed by Brad Caswell, once again for Sweet & Tart Productions. Terry was overjoyed to work on this project, as it was not only an actor's dream role, but it was also great to share the stage with 40 of NYC's up and coming actors. In addition, they all had the great opportunity to work hands on with the man who created it, Bill Russell. Elegies' finale show was also a fundraiser for Broadway Cares/Equity Fights AIDS (a cause close to his heart) hosted by the one and only Tim Gunn. Terry has numerous stage credits from Fredonia State and Niagara County Community College, summer stock credits from Indiana and Pennsylvania, as well as years of community theater credits in Buffalo. Some of his favorite roles include: The Baker in Into the Woods, Marcellus in The Music Man, and the role that started it all – Nicely Nicely Johnson in Guys & Dolls.
Featuring JAVIER ORTEGA

Javier is excited to be part of this fantastic original production. He is currently a senior BFA Musical Theatre student at the University of Central Florida's Conservatory Theatre. His most recent stage credits include West Side Story (Pepe), The Rocky Horror Show (Ensemble, Brad u/s), A Celebration of Central Florida Dance (Dancer), and The Most Happy Fella (Clem, Joey u/s). Other notable stage credits include Seussical (Horton), Guys and Dolls (Sky Masterson), Aladdin (Aladdin), The Complete History of America: Abridged (Player), Dido and Aeneas (Ensemble), and Amelia Goes to the Ball (Ensemble).
Scenic Design by THOMAS HART

Thomas is thrilled to be making his scenic design debut. He has studied interior design at the Art Institute of Fort Lauderdale, and theatre, film and art history at the University of Florida. A residential and commercial interior designer, Thomas has worked for such companies as South Beach Style, and Bloomingdale's, as well as private clients throughout South Florida. In addition, he has served as a consultant for Six Foot Five Productions, for their television program Movie and a Makeover on TBS.
Sound Design by ROCHELLE FREDERICK
A Brooklyn native, Rochelle Frederick is an aspiring young musician, sound engineer and composer whose love for music is like no other. At the age of 13 she started playing the saxophone and classical piano. After moving to Florida, her focus was jazz; however, she became very interested in acoustics and engineering.  Earning a Bachelor of Music in Music Technology at Florida Atlantic University, she is currently working on her Masters degree in Composition. Over the past 4 years, Rochelle has had the opportunity to engineer many productions, including Ballet Gamonet, Jazz Ratz Big Band with Dick Hyman, Nicole Yarling and the Gold Coast Jazz Quartet, and Miss Florida. She hopes to attend NYU next fall to obtain her doctorate in Technology.
*Biographies as of July 2009.