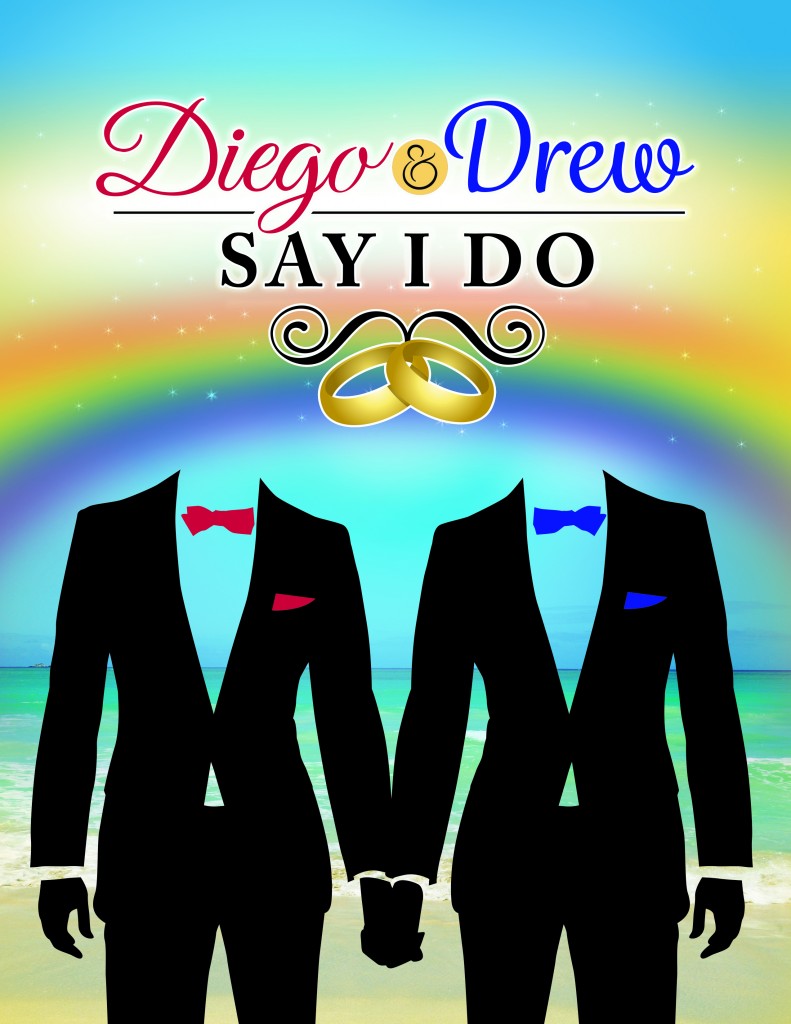 What's more fantabulous than a gay wedding!?! Diego Torres and Andrew Boudreaux III invite you to join them on their special day as they head down the aisle with pride, during a wedding celebration you'll never forget. Two eccentric, yet lovable families, an uptight wedding planner, an ex-boy band crooner, and a diva in drag create the perfect storm of hilarity in this over-the-top, interactive matrimonial experience that is equal parts Fun, Fierce, and Fabulous! From the moment the doors open, YOU – the wedding guest – will have the opportunity to participate in the ceremony, trade zingers with Big Daddy, and dance the night away with members of the family. Don't forget to bring your appetite!  The festivities are complete with a Southern/Puerto Rican feast including Arroz Con Pollo, Shrimp & Grits, Succotash, Wedding Cake, and a Champagne Toast!  Come out and rejoice with the happy couple!
Premiering at
March 31 – April 10, 2016
Purchase tickets at:  www.BrowardCenter.org
Follow the show . . .