This client had an annual one-day conference and dinner at the Biltmore Hotel in Coral Gables, Florida, and for years had shown a video of the past fiscal year's highlights. Wanting to do something different, they asked for a live show.
With limited time and budget, a 30 minute one-act play, that was essentially a game show, based upon their company, was produced.
With a cast of 4, there was the host, a beautiful "side kick," and two contestants who faced-off against each other, answering questions about the company and the past fiscal year.  While the majority of the questions were about "legitimate" business, many of the possible answers were humorous and often poked fun at executives.
Written by a multiple award-winning playwright, the raw data was provided by the end client, and crafted into an entertaining and engaging play, directed by a professional director, and performed by professional, award-winning actors.  After the first draft was written, a "concept meeting" with the client occurred, where feedback and additional information was obtained, and subsequently incorporated into the final script.
With one short technical rehearsal in the space, shortly before the performance, the show was a huge success, garnering uproarious laughter and ear-to-ear grins from the audience.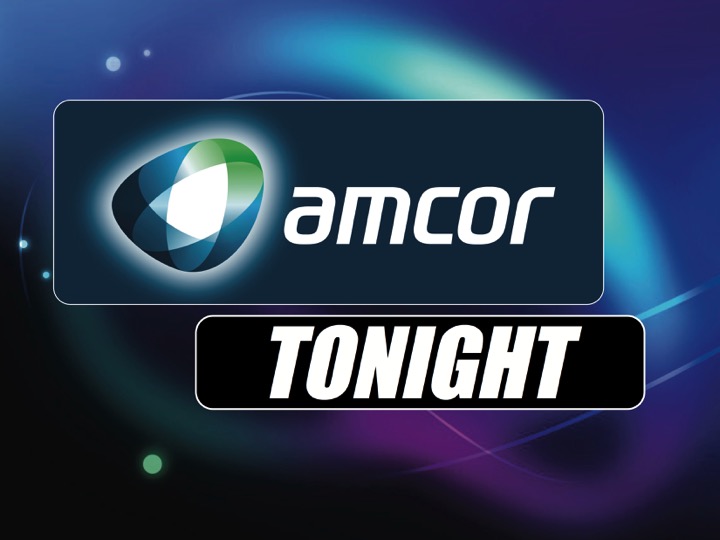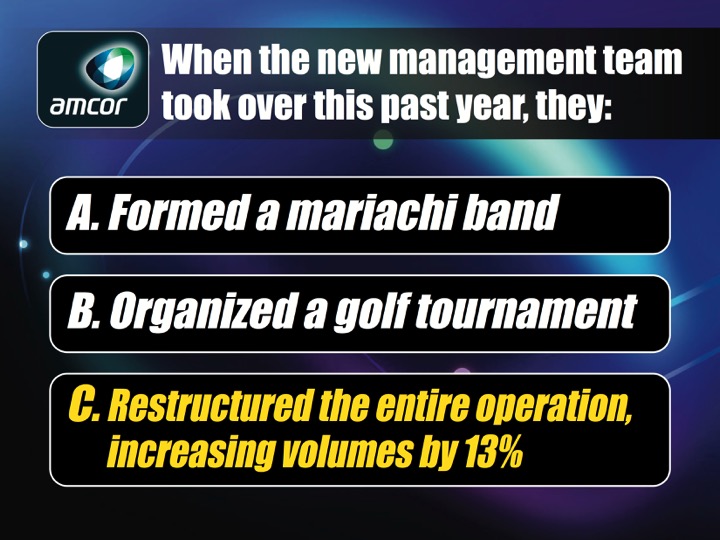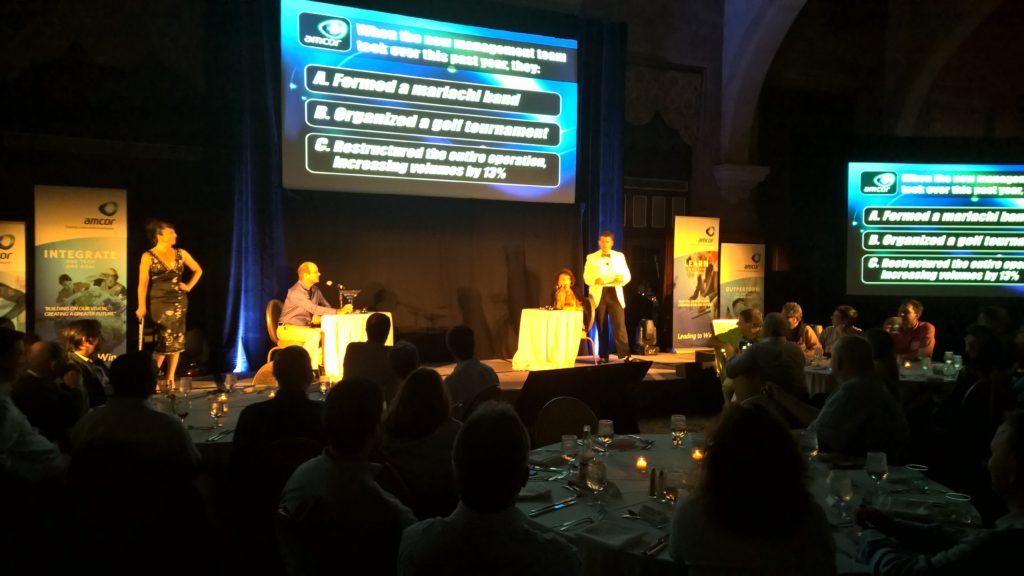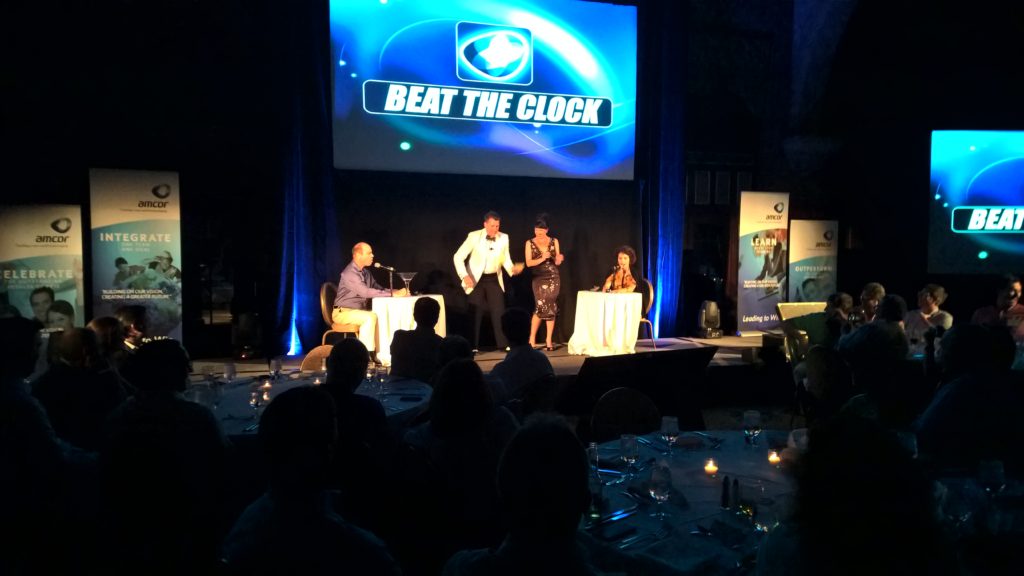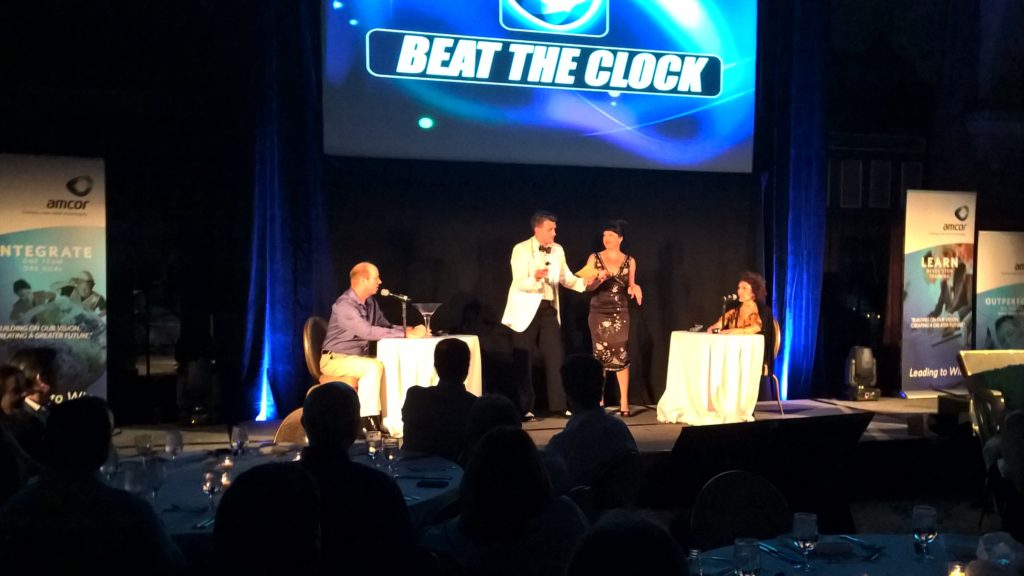 Watch a short video clip HERE
and
the final moments HERE.